Disclosure: This post may contain affiliate links. If you choose to purchase through links on this page, I'll receive a small commission at no additional cost to you. Thank you for your support!
We just got back from a week long trip to Disney World. It was our first time there and after all of the articles I obsessively read to prepare for our trip I've found that while a lot of the advice out there is good, it wasn't all applicable to us. So I wanted to do a quick write up on our experience as first time adults at Disney World.
Much of the research I did assumed a few things about the people reading that didn't apply to us.
First- that we'd be travelling with children in tow.
Second- that we were travelling in the summer.
Both of these things played a big part in what items were recommended to bring along. After all screaming toddlers, whipping hurricane rain, and high levels of heat and humidity definitely take a whole different level of maintenance than a couple in their 20s during the early spring.
To get ready for the trip we loaded up on Disney tees for each of our park days. Etsy is a great place for this, we purchased this and this to make iron on shirts for our Magic Kingdom day.
Weather
Weather wise March was wonderful. We had a day of light rain, but with rain jackets it was manageable and we ended up exploring (and wearing ourselves out at) 3 parks that day. The crowds weren't as heavy that day either as they became when the sun came out the next two days. The one mistake I made in planning our week was not checking when spring break in Orlando happened. Well I picked the wrong week and I believe that contributed to the huge influx in crowds we saw during the days of sunny 70 degree weather.
Breaks
On the first day, we attended Extra Magic Hours at Animal Kingdom. (8:00AM and Flight of the Avatar had a 3 and a half hour wait line extending almost all of the way into Africa).
Getting there early let us look around the mostly empty park and really decide what we wanted to ride that we didn't have a fastpass for. Animal Kingdom doesn't have a lot of rides, so we found ourselves doing a lot of waiting for our next fast passes. By the time we rode our last fast pass of the day it was early afternoon, our feet hurt, and we were done with this particular park.
We chose to head back to our hotel, All Star Movies, for a small rest, drink, private bathroom breaks.
We then spent our evening in Hollywood Studios. Unfortunately missed out of Slinky Dog Dash, but we did get to ride the other Toy Story Land rides.
Day 2 we had late afternoon/evening fastpasses at Magic Kingdom. My original plan was to get to Hollywood Studios early this morning and ride any of the Toy Story rides that we didn't get to the day before, probably take a break, and then head to Magic Kingdom.
Well that didn't really happen.




We arrived at Hollywood Studios early to find that Slinky Dog Dash was temporarily closed and my husband had gotten it in his head that he would really like to do Tower of Terror. So instead of heading to Toy Story Land we went straight to the 10 minute line of Tower of Terror. By the time our ride was finished, the lines throughout the park had increased dramatically. We ended up bopping around some of the stores and riding Star Tours before deciding that we were done with this park and ready to see more.
We chose to take the boat to Epcot which was not on our agenda for the day, but since it was still before noon we weren't ready to head to the hotel. Because we had a full Epcot day with fastpasses to most of the rides we wanted to ride already planned for that in the week, we browsed around a little. Enjoyed Club Cool, rode the Figment ride, looked at the flower festival shrubbery and hopped on the Monorail to the Magic Kingdom.
By about 7PM we were hating life with aching feet. Although we had accomplished a lot we were wiped. Watching the fireworks was not as fun as it could have been, standing in line for rides was more trying than it needed to be. We should have taken a break.
Lesson learned.
The next 2 days were set up as full days at Magic Kingdom and Epcot. The breaks came a lot more naturally on these days. I set our fastpasses up to be done by mid afternoon at the latest.
My husband actually had a phone interview to take on our Magic Kingdom day, so we ended up riding our last fast pass and trying to get around the crowds clogging up the walkways watching the fantasy parade to exit the park. If you don't have to rush from the park for a reason like this, it would be beneficial to plan breaks around things like parades because it was not easy finding a route to the exit while this was happening.
Biggest Tip of the Trip
No Bags!
If you can at all fit everything you need into your pockets, do it! We breezed into nearly every park, everyday, at various times of the day.
What we brought into the park:
A ziplock bag of meds (aspirin, pepto)

An empty bag for our phones (in case we rode a water ride)

A bag of pennies and quarters for my souvenir pennies
My husband wore cargo shorts and everything fit comfortably in them. Each day we assessed the weather reports and decided on our game plan for the day.
If the middle of the day was going to be sunny, we left the hotel without long sleeve shirts. If we were expecting any rain, we brought along our light rain jackets.
What we brought but didn't use
Portable Charger
Every article I read about what to bring to Disney recommended a charger. My phone has a large capacity as it is, but we also weren't using our phones all that much. A lot of people seemed to always have their phones out taking photos and videos of everything, but we just wanted to live it.
We probably didn't get nearly enough pictures throughout the park, but what we do have are sweet memories of the experiences.
The largest suck on our battery capacity was opening up the Disney World app several times throughout the day. Whether it was for the map, looking at menus, checking our fastpass times, or trying to locate the nearest penny machine this app was the number one must use throughout the trip and one of the sole reasons to not let our phones die. The mobile ordering feature bought me so much time off my feet and I was really confused as to why so many people were standing in line at the restaurants that offered it.
My husband who has an iPhone with a lot less battery capacity than me and had been reading news articles while we waited in line didn't find his battery drained by the end of the night on any day either. We mostly alternated which one we were taking pictures with or which we were using to check the app.
Obviously this varies for everyone. We brought one into the park on the first day, but ditched it during our break because our batteries were fine and it was weighing my husband down.
Ponchos
We brought ponchos with us on our rainy day just in case the rain really picked up and was too much for our light rain jackets. They never left their packages. I think it's good to have them just in case, or if you are going during the summer/fall.
The only time we would have considered it was if we had chosen to ride Splash Mountain or if the rain had really been coming down.
As northerners, we can stand a little cold and a little rain.
Something to note about ponchos: a lot of the rides were asking people to take them off before entering. Even low-key rides that required no seat belts were telling people to take their ponchos off. I'm assuming it was to keep the seats dry, but it also made wearing a poncho a lot more trouble than it would be worth.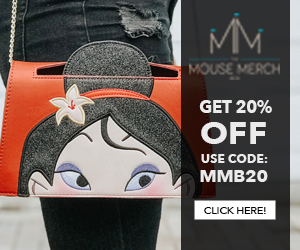 Rides
Favorites
Magic Kingdom:
His- Space Mountain
Mine- Space Mountain
Animal Kindom:
His- Dinosaur
Mine- Kilimanjaro Safari
Epcot:
His- Test Track
Mine- Soarin'
Hollywood Studios:
His- Tower of Terror/ Star Tours
Mine- Toy Story Mania
Honorable Mentions
Big Thunder Railroad
Haunted Mansion
Pirates of the Caribbean
People Mover (Which by the way seems to be more popular than bloggers have let on, there was a line when we rode during the afternoon of probably about 20-30 minutes)
Barnstormer (tucked into the kids area of Storybookland, but fun for adults too!)
Mad Tea Party (I made my husband spin us really fast. I'm a sucker for the tea cups!)
Big rides we missed
Something to bear in mind about our favorite choices, these are the rides we didn't end up going on because of the obscene wait times.
Flight of the Avatar
Splash Mountain
Slinky Dog Dash
We had fastpasses for other rides with huge standby lines that we got off of and realized the people standing in those lines were being screwed by hype.
The biggest example of this was Na'vi River Journey in Animal Kingdom. The standby wait time was somewhere around 2 hours when we rode and I kind of wanted to tell people at the end of the line to not waste their time with it. If I had waited 2 hours for it I would have been pissed at the end because it was short and nothing really happened on it. I sat next to a 2 year old boy on it and he was in wonder of the lights and colors, but as an adult it's skippable.
Peter Pan's Flight was better than Na'vi River Journey, but another ride that I feel has more hype than it's worth. We booked the fastpass for it because it always had really long lines, but having seen it once I wouldn't stand in line to ride again nor get a fastpass for it again without kids.
There's so much fear of missing out while planning a huge trip like this especially when you're not sure if you'll ever go again. I'm hopeful I'll get to go again because we had such a nice time, but I'm not disappointed that we couldn't ride the few rides that we missed. Maybe some day in the future we will get the chance, if not it's ok.




My Favorite Part of the Trip
Eating our way around the world at Epcot!
We grabbed frozen margaritas in Mexico and headed to Japan for lunch. I had the yummiest teriyaki chicken and felt a little tipsy walking around the stores in Japan.
We later grabbed a small treat from all but US, UK, and Canada. It was such a fun experience trying foods that we might not have tried otherwise. We're not very adventurous eaters usually, but we decided to be here. I can't even pick a clear favorite as all of the food that we tried was so good.
What made this trip was being able to throw some caution to the wind, do a little winging it, not worry too much about the prices of things, and just enjoy what we did get to experience instead of focusing on what we didn't.
So happy to have gotten to spend our late honeymoon in "The Happiest Place on Earth".