Disclosure: This post may contain affiliate links. If you choose to purchase through links on this page, I'll receive a small commission at no additional cost to you. Thank you for your support!
Musicals are my comfort. Whenever I'm depressed, stressed, anxious, or generally overwhelmed I love putting on one of my favorite musicals to whisk me away from my worries with their beautiful songs. Lately I have not been in the best place mentally and have been taken by a massive wave of writer's block when it comes to the topics I typically write about. Regular posts will be on their way, but for now I wanted to share some of my favorite musicals with you.

This is one of my all time favorite performances. Unlike the others on this list it's not a movie. There is several versions of this story some with songs some without, but this one blows me away. Taking place in France, several story lines are beautifully weaved together and told solely through music and lights.
When I was in high school, my dad was flipping channels one night and stumbled on this on PBS. He stopped because Nick Jonas is in it and my high school beating heart needed to see what it was all about. We both immediately were sucked in and ended up staying up way longer than we should have watching to the end.
Because we hadn't caught it from the beginning I needed to get my hands on the DVD and although it was more than I usually like to spend on DVDs I've gotten so much use from it that it's worth it.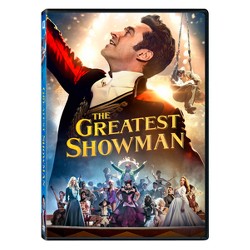 This one was an instant favorite. I took a chance buying it without seeing it the weekend after it released on DVD (something I don't do very often) and it lived up to all of my expectations.
Centering on Barnum's circus this musical has a fun story, lively songs, and spectacular dance numbers. My husband is not a huge fan of musicals, but I made him watch this one with me and he liked it. He still turns around and watches some of the songs when I have it on in the background.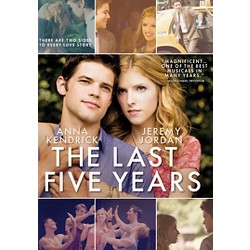 I'm a fan of Jeremy Jordan's after seeing him on the TV show Smash, and Anna Kendrick I mean come on who doesn't like Pitch Perfect?! The two are fantastic together.
The movie highlights a whirlwind 5 year relationship of a young couple as they try to make it as an author and an actor. What makes this one special is the unique way they tell the story. His songs show the beginning to end of the relationship, while hers start at the end and works backwards crossing briefly in the middle at the same timeline. This alone makes you want to watch more than once to put it all together.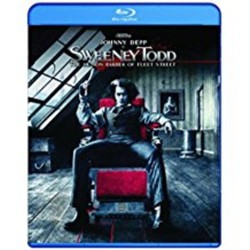 After being banished from London for years, Sweeney Todd comes back to get his revenge. It's probably obvious by now but what draws me to each of these movies is the music. Johnny Depp makes a wonderful Sweeney. You care for him, you're scared of him, and you're kind of attracted to him all at the same time.
I played this movie at every given moment when I was 15. Getting ready for school- put it on, browsing the internet- put it on. I was obsessed.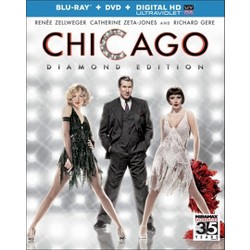 A thrilling story of some ladies on trial for murder in the 1920s. Basically I dream of playing the part of Roxie Hart. My husband fears for his life when I get really into singing "Cell Block Tango". For a topic that is so dark, they do a great job at making it really fun and you're rooting for the murderers because really.. They had it coming..
Got any recommendations? What's your fave?