Disclosure: This post may contain affiliate links. If you choose to purchase through links on this page, I'll receive a small commission at no additional cost to you. Thank you for your support!
Hi guys! It's been awhile since I've posted and since I went on a fairly long hiatus I wanted to explain what happened and where this is going.
I'm about 9 months into my blogging journey at this point, but spent the last 3-4 not writing. 
Blogging knocked me out like I couldn't have imagined.
I work a full time job, have a long commute, and have been dealing with other stressors in the last couple months that have made the thought of coming home every weekend and trying to bang out some new content absolutely exhausting.
My views have suffered as a result over time. But I have tried to keep up with my Pinterest more lately, even subscribing to Tailwind, and was able to keep some traffic coming in because of these super popular posts:
It definitely shows that once you have those key posts, traffic will continue without new content.
I'm very excited to say that I have a list of new posts I intend to start rolling out weekly again. I know there's something to be said for consistency and I'm ready to jump back into that without putting too much stress on myself if I'm not feeling it one weekend.
During my hiatus I was able to complete one thing that had been on my to do list- My Blogging Resources page.
Here you'll find all of the sites I used to get this blog up and running, affiliate networks I use, anything that you might want to know when starting your own blog.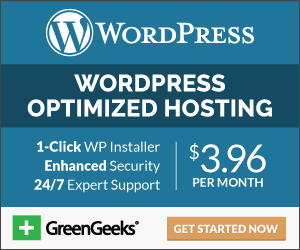 SEO Efforts
During my hiatus, my traffic from search engines has improved every month. This month is only the 20th and I've already beat the number from last month.
My only page one post so far (that I know of) is Our Experience with Fannie Mae's Homestyle Loan.
My husband's guest post "Why We Need More Movies Like Instant Family: A Review By A Former Foster Child" has also done well in this area.
We have 2-3 more ideas for him to write about some of his struggles and experiences growing up, so keep your eye out for those.
Where Is This Going?
I've been thinking quite a lot about where I want to take my blog, what posts do I enjoy writing, what posts attract people, how to better monetize my efforts here. 
Every piece of starting a blog advice that I've read says you should know what you're intention for starting the blog is and have a straight path for the content you will write.
When I started this blog I had intended to write a lot of personal finance posts, some home renovation/first time home-buyer stuff, and maybe a quick relationship post here and there.
When I actually begun writing I found that while all of those topics were fine, I enjoyed writing about relationships more often than I thought I would and personal finance less. I also found that I wanted to write about books, blogging, and travel too.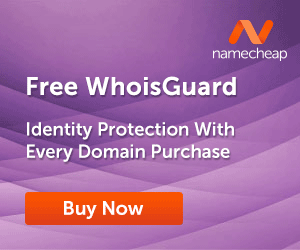 Maybe all of my posts aren't for everyone. I'm at a weird age where people are in a variety of life stages. Some are ready for the wedding posts, while others are having babies, and others are still dating. I think that's ok that I write about what I enjoy instead of putting myself into a box. It's hard enough for me to be creative and write each weekend without limiting my topics. 
Over the next couple of weeks you can expect posts about books, relationships, and my first product review. I'm excited about what's to come!
New Goals
In order to revive my enthusiasm for the blog, I've decided I will learn 2 new areas of blogging to help me improve as I continue. I'm someone who really needs something specific to concentrate on and continually research or my mind gets bored.
Photos
I've been doing a lot of reading up on flatlays and photo props. I'm looking forward to using my DSLR camera that my parents gifted me a while back, but I never took it upon myself to start taking pictures with it. You can see my first attempt at this photography here.
Coding
I'm also wanting to better understand the coding that goes on behind the scenes of my website. I believe building a good code knowledge base will only help me in the future, so I've jumped into some html coursework to start.
I don't think either of these things are necessary to running a blog, but I definitely think that brushing up on these skills can only stand to improve my blog.
As always if you're a blogging introvert new or old, I wanna connect with you! Having a community is so important and is something that I struggle greatly with.
You can find me on Twitter or email at Kaity@RainyDayLiving.com.